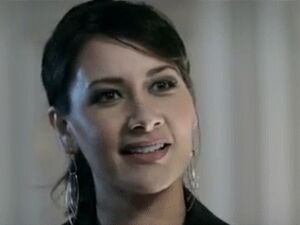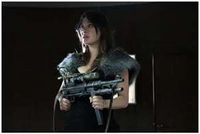 Vivian Wagner is the President's right hand woman and is responsible for helping the republican re-election.
After she is kidnapped by Klaus Adler, she finds a way to use him and help the President be re-elected. After he breaks her heart, she leads Earth's fleet and takes command of the USS George W. Bush, in order to get revenge.
After the Nazi fleet and the Götterdämmerung are destroyed, she is ordered by the Secretary of Defence to defend the Helium-3 reserves against everybody. This causes the ships from the fleet to fight among themselves. She was most likely killed when the USS George W. Bush was destroyed by the other ships.
Behind the scenes
Edit
Vivian Wagner was portrayed by Peta Sergeant.